Tenacious Advocacy
At James S. Brewer Attorney at Law, we're more than legal professionals; we're tenacious advocates dedicated to safeguarding your rights.
Experienced Legal Care
Our commitment to excellence means we've helped numerous clients achieve favorable outcomes in a variety of employment law cases.
Personable Attention
Navigating legal issues can be overwhelming, so we treat you with empathy and respect—not as a case file, but as a person seeking justice.
Employment Law Attorney
in Hartford, Connecticut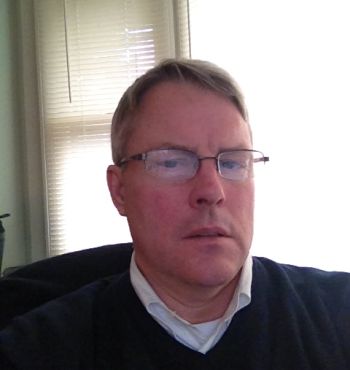 James S. Brewer
Attorney at Law
A proud graduate of the Quinnipiac University School of Law, James brings a unique perspective to each case. As a former assistant prosecutor, he has honed his skills in presenting compelling arguments, and his experience as an adjunct professor underscores his dedication to legal education and staying at the forefront of the law.
Learn More About Me
Why Work With Me
Choosing the right attorney can be a daunting task, but with James S. Brewer, you'll find the expertise you need. Our practice areas encompass a wide range of employment law issues, from workplace harassment and discrimination to wrongful termination. We offer not just legal representation, but a partnership in your pursuit of justice.
Case Results
With a focus on employment law, workplace harassment and discrimination, wrongful termination, and more, we're here to guide you through even the most complex legal challenges. We work diligently to always be fully prepared, up-to-date, and knowledgeable of the law. No matter your needs, we will fight for you.
$3 Million Verdict
I obtained a $3 million jury verdict in the United States District Court for a police officer and union president that was retaliated against and falsely arrested by his department. After a two-week trial, the jury determined that the defendants maliciously violated my client's constitutional rights and awarded punitive damages in addition to compensatory damages.
$500,000 Settlement
I obtained a $500,000 settlement in a First Amendment retaliation case in the United States District Court. The client was a police officer that was retaliated against by his department for opposing corrupt and discriminatory police practices in his department. After extensive discovery and just prior to trial and jury selection, the defendants agreed to settle the case.
Highly Recommend
I was subjected to harassment. I hired James and it stopped. Highly recommended ! Thank you, James
Joyce
Very Fortunate
Myself and my family are very fortunate for choosing attorney Jim Brewer. Jim is representing me in an unlawful termination. This situation has had a devastating effect on myself as a person and my family as a whole. Jim has methodically worked my case. He has helped me get through some very low times. The end is near and I am very confident in a positive outcome
Paul
Knowledgeable Tenacity
James represented in a complicated case. We won big because of his knowledge tenacity and dedication to me. I highly recommend him for any Officers out there that need an attorney!
Cheech
March 4, 2022
Welcome to Our Hartford Employment Law Blog
We established this blog to share stories and information about topics relevant to our practice. Our intent is to regularly provide posts highlighting legal issues of local, state and national interest that we think you will find interesting.
Read More
Take Control of Your Situation
We proudly serve Berlin, Connecticut, and extend our services to Hartford, New Haven, Bridgeport, and beyond. Our comprehensive approach to employment law lets you be confident that whether you're an individual or a business, you'll receive the strategic guidance and support you deserve. While no law firm can guarantee results, we can assure you of our unwavering dedication. Your workplace rights matter, and James S. Brewer Attorney at Law is here to protect you and fight to make sure your rights are upheld with integrity, experience, and dedication. Schedule your free consultation today, and let us embark on this journey towards justice together. Your rights are our priority.